How do you memorize phone numbers and addresses? This can be easily accomplished with your children by creating a story that is relevant to the numbers or streets being memorized.
Phone number: 245-9903
To make a sotry relate to the entire phone number is a bit tricky. What I use, is a memorization technique called "chunking" where you look at the numbers in small groups rather than individually. Since the first group is the smallest (only three numbers) I just memorize these by themselves, without attaching a story to it. Most children can easily remember the first three digits with a little practice. For the last four numbers I make up a story. For the example above, I would think of a 99 year old woman who had 03 children.

Address: 3302 South Pine Street
For this address, I would first discuss that we live on the South side. We would talk about how it's warm in the south. This gives your children an association with the word south. Then I would make up a story for the rest of the address. Have fun with the story, the goofier it is the more it will be remembered!

Example story: At 3:30, I ate 2 pineapples. Remind them it was in the south!
Silly stories work for me. To see more Works for Me Wednesday tips visit We Are That Family.

Do you have some great ways to memorize addresses or phone numbers?
Learning tricks work for me! To see more Works for Me Wednesday tips visit We Are That Family.
       I've lived in my house for almost 5 years now. It has been one renovation project after another. Asthe projects are mostly all completed, I decided to finally tackle something I've been wanting to do since we moved in…see what's up in the attic. At some point in the 113 year history of this house, someone thought it would be a good idea to plaster or wallpaper over the access door to the attic. So, while we've known it is up there, we have never actually seen it..that is until tonight.
It was a messy job, but the room up there is HUGE. I'm feeling another big renovation project in the horizon. There's a lot of potential with this….another family room –what do you call it when you have 2 family rooms–an office….oh, so many possibilities.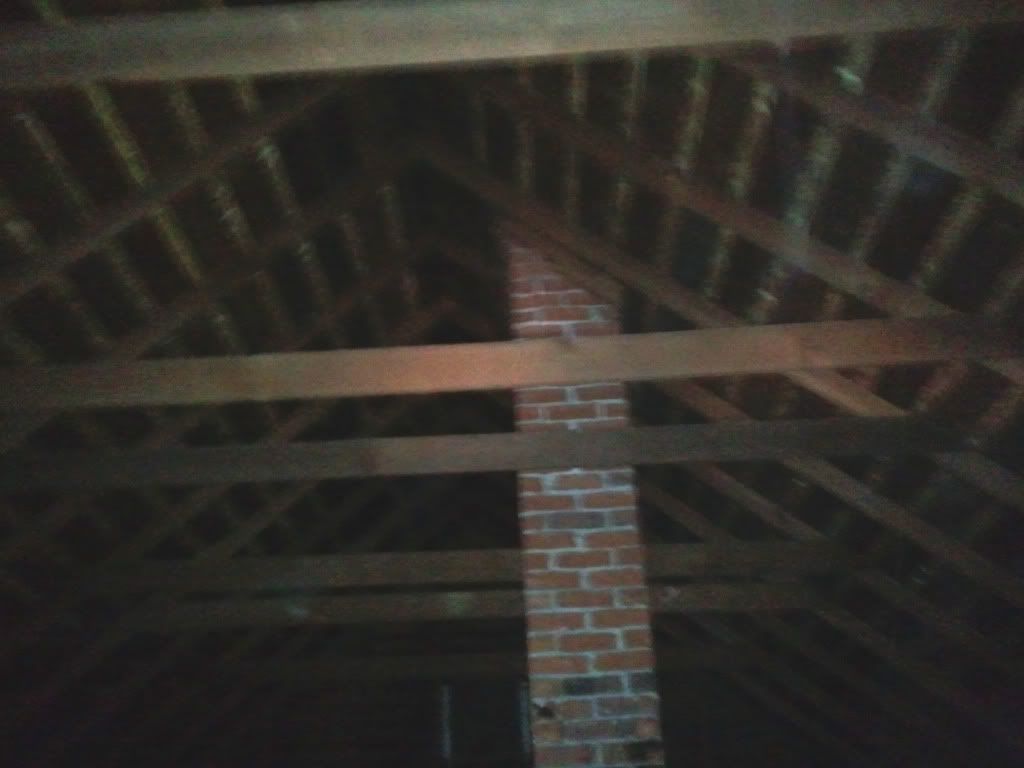 I had four children in about 6 years so I was in the "little guy" stage for quite some time. It seemed that they were always asking for a cup for water or needed a dish of some kind. I spent a lot of time getting things for them since they were not tall enough to reach it for themselves.Even when they could start helping unload the dishwasher I still had to put a lot of the dishes away myself since the dish cupboards were above the counter and too high for them to reach.
One day I was visiting with a friend who has 7 children and noticed that all the cupboards where she stored her cups, plates, and bowls were under the counter. She said she organized her kitchen that way so her children could easily get a cup or dish (plastic of course) when they needed it. I wondered why I hadn't thought of that. What a time saver!
Even though my girls are much older and taller now, I still keep most of my plates and cups in the lower cupboard for the youngest. It is still her job to unload the dishwasher and we still seem to have lots of "little guys" visit.
This year I was blessed with an abundance of fruit. Either it was fruit that I had grown or that people gave to me. Since I have a couple of freezers and had not quite gotten into the canning mode, I decided to freeze it all. Usually, I wash and cut the fresh fruit, put it on a wax paper lined cookie sheet, then pop the whole thing in the freezer. This year, however, I found a new method.
This method involves using stackable dehydrator trays. First load each tray with fruit, sometimes several kinds of fruit, putting the plastic fruit leather liner on the bottom tray. The plastic liner keeps some of the really juicy fruit from leaking into the freezer. Then stack however many trays you have. Next, put the cover on top of the trays and then put the whole thing in the freezer.
It works great! The frozen fruit pops easily off the trays so you can then put the frozen fruit in freezer bags. With this method, not only could I freeze so much more fruit at one time, but it was also covered and protected from spills.